Paper by Jack Connell.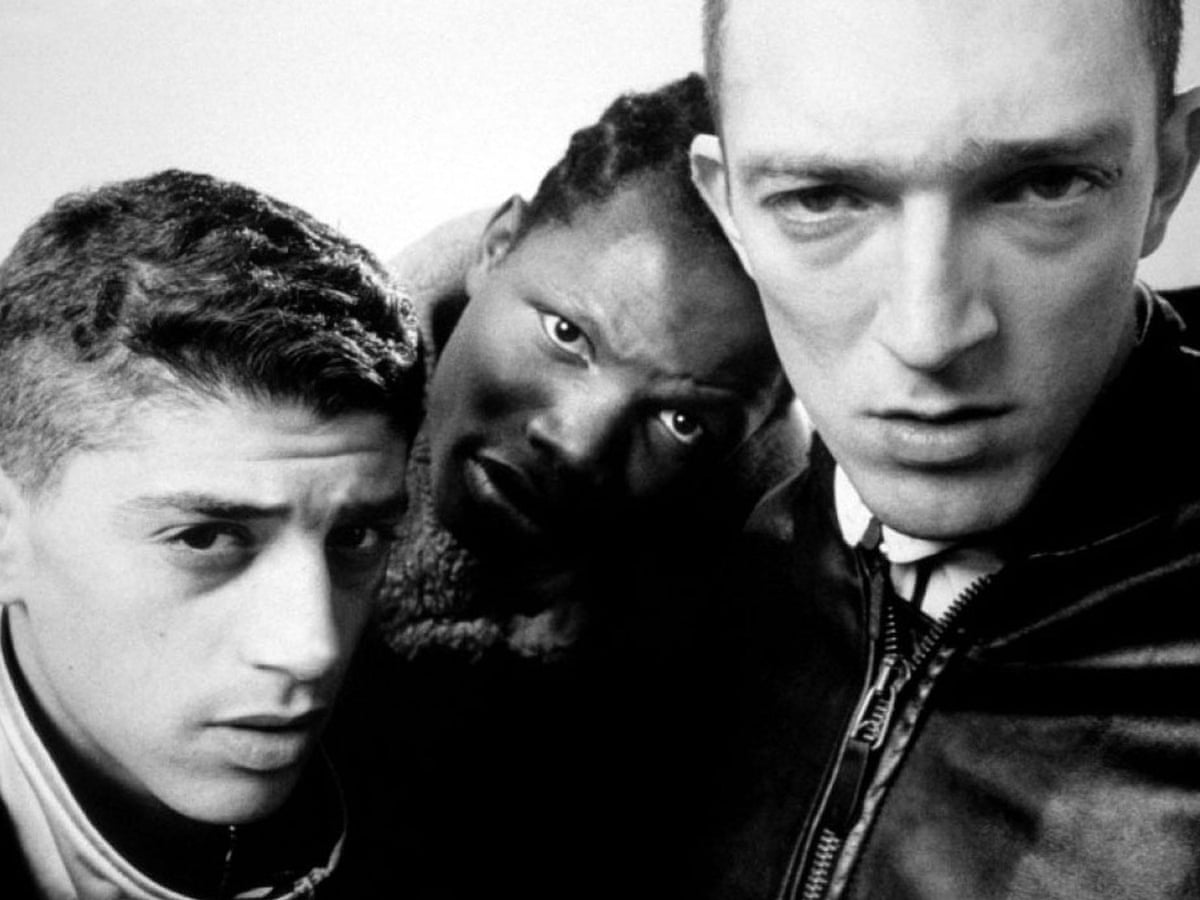 With the consistent progressive nature of French politics and media, it is quite common that films introduce incredibly controversial and relevant topics in order to stir up the public opinion, and ensure that said controversial matters are widely discussed. Mathieu Kassovitz, a highly respected and well seasoned Parisian director, dedicated himself to exposing these controversial ideas, those being police brutality, the drastic effects of class division and the dangerous, though lively nature of life in impoverished areas of Paris. With the conception of La Haine (1995), or "Hatred," it is quite evident that Kassovitz and his production team aimed to make a beautiful film that bridges the gap between extreme realism and symbolism. Within the film, the three protagonists, Vinz, Sayid and Hubert, who all happen to be different ethnicities that make up a vast majority of Parisian immigrants, wrestle with the concept of authority and identity within a world that is closed off to them, and split down the middle in terms of class. One scene in particular highlights this idea of class division, and takes place out of the protagonists' element, in an art
Paper by Lauren Musso.
The U.S. aided Iran's previous Shah in his efforts to "westernize" Iran in exchange for oil supply. The Shah began implementing his economic and social reforms but also refusing political freedom and exiling anyone who opposed him. When his efforts were overthrown in a revolution, he fled Iran and was given asylum in the U.S. to receive proper treatment for his cancer. When the Prime Minister, Ayatollah Khomeini who was previously exiled by the Shah for opposing his ideals, returns to take over his position, he incites riots, anger and extreme anti-Americanism which led to the demand for the Shah to be returned and executed. With the U.S. refusal to abide by this request, the hostage crisis began. Ben Affleck's film "Argo"(2012) tells the true story of the hostage crisis in Iran where Iranian militants invaded the U.S. embassy and took 66 American captive for 444 days. Six Americans were able to escape and given refuge by the Canadian Ambassador. Exfile specialist, Tony Mendez, is hired to rescue the six, posing as a Hollywood producer scouting locations in Iran with his "film crew" in an effort