Paper by Loren Davis.
Highly stigmatized, little-understood, and great assumptions hover over the words "mental disorders" in cinema. More times than not, characters struggle with a mental issue in a narrative. The depiction of mental health in films often functions as an exhibit of judgement, where the narrative utilizes the effects of a mental disorder to spiral into chaotic events. This captures the audience in an enticing way, exaggerating the character's mental state in order to intensify the film's narrative, amusing the audience. Focusing on the falsification of mental disorders in cinema, films such as ​Joker ​(​2019)​,​ ​Nightcrawler​ (2014), and ​Short Term 12​ (2013) emphasize the stigma, violence, and class issues regarding mental health, further enhancing the negative sense, and ultimately, strengthening a stereotypical ideology.
The embellishment of a mental illness produces an alluring effect, as mental illness is depicted as a mysterious feature within a character. The representation of these characters are often exaggerated, emphasizing the worst in people struggling with mental health issues. The messages expressed through films expose the most extreme cases, which incite a fear factor of an unknown mental state. Taking advantage of these unpredictable behaviors,
Paper by Ren Kitaichi.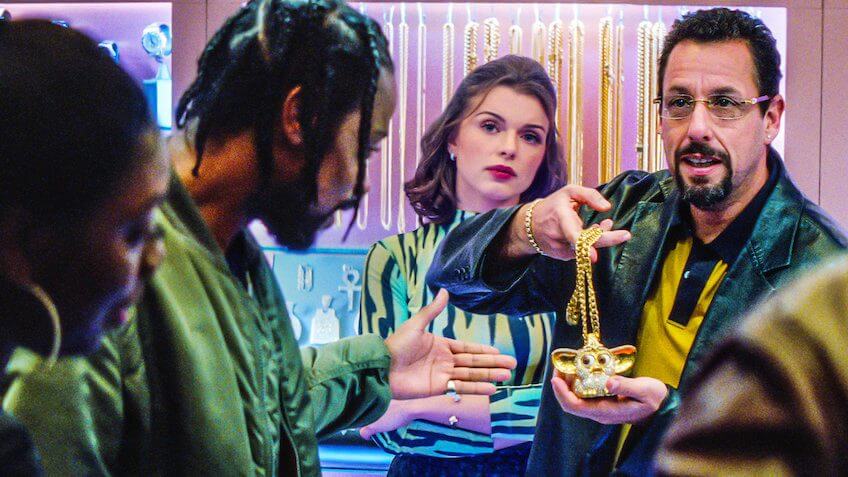 Joshua (born April 3rd, 1984) and Benjamin (born February 24th, 1986) Safdie are American independent filmmakers based in New York City who, on top of being brothers, often collaborate creatively with one another. In addition to writing and directing, the pair regularly serve in positions including shooting, editing, acting, and producing. Partially learning from their film-enthusiast father, from a young age the pair began experimenting with making films. By 24, Josh released his first feature film, The Pleasure of Being Robbed (Josh Safdie, 2008) with Benny helping him edit. Over the next 11 years, the brothers directed and released an additional 5 feature films together: Daddy Longlegs (2009), Lenny Cooke (2013), Heaven Knows What (2014), Good Time (2017), and Uncut Gems (2019). Demonstrated in their films Daddy Long Legs, Heaven Knows What, Good Time, and the film I will be analyzing, Uncut Gems, the Safdie brothers draw the attention of the audience with their carefully crafted protagonist and extreme attention to maintaining a strong sense of realism.
Uncut Gems is a fictional American crime thriller, filmed entirely in New York City, with much of it shot