Paper by Lauren Fleming.
Growing up, I had always imagined Hollywood as a place where creativity bloomed and nothing was off-limits. Although this is true to a great extent, especially today, there have typically always been a set of conventions which Hollywood filmmakers had to follow if they wanted to consider themselves mainstream. High concept film is one of the many ways in which the industry has utilized infrastructure, narrative frameworks, filmmaking trends, and technological advancements to create films which appeal to mass audiences and are guaranteed to make a profit. ​Ghostbusters (Ivan Reitman, 1984) serves as an exemplar in the field of high concept. It utilizes narrative simplicity, special effects, and immediate and continual action to create a formulaic viewing experience which is designed for mass audience appeal and the potential for profits beyond its theatrical release. I intend to use a close analysis of the film alongside historical contextualization to study the film's historical, stylistic, and industry relevance. Through its utilization of popular film trends and its investment in ancillary markets, the filmmakers and Columbia Pictures managed to create a franchise which is still being expanded upon today
Paper by Kaitlyn Diffenderfer.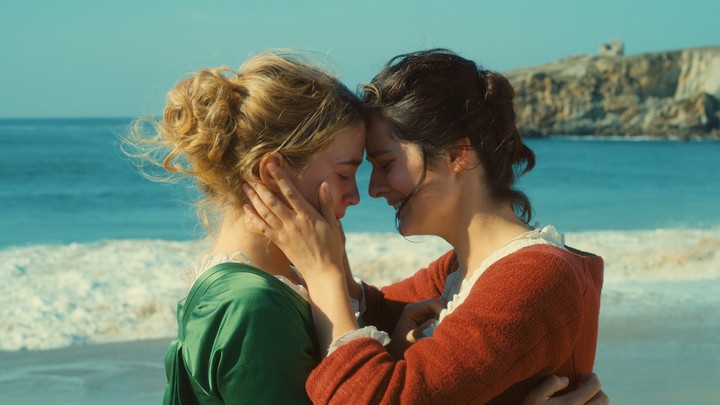 Celine Sciamma is a French film director and screenwriter, best known for critically acclaimed work such as Girlhood (2014), Tomboy (2011), and Portrait of a Lady on Fire (2019). Sciamma is no stranger to exploring relevant and complex topics such as gender identity, feminism, and female sexuality, and sexual orientation within her films, and Portrait of a Lady on Fire (2019) is no exception. Portrait of a Lady on Fire, which Sciamma describes as a "manifesto about the female gaze", draws inspiration from "L'événement " written by Annie Ernaux in 1963. This manifesto describes her experience with getting an illegal abortion at the age of 23 and the ways it impacted her life. This portrayal of an abortion can be seen through Sophie's storyline in the film. In addition, Sciamma claims that she has drawn inspiration from the narrative and form of Titanic (James Cameron, 1997). Portrait of a Lady on Fire falls under the category of a fictional narrative film and the beautiful seaside landscape was filmed on the coast of Quiberon, France. While this film isn't officially a part of a specific movement, it