Paper by Mikayla Galaviz.
Real Women Have Curves (2002) tells the coming of age story of first generation Mexican-American teenager Ana Garcia as she navigates the border between childhood and adulthood. Set in East Los Angeles, Ana has just graduated high school and is working to continue her education with the help of her teacher despite her parents wishes. The main relationship focused throughout the film is between Ana and her mother, Carmen, who are always fighting: Carmen trying to push traditional Mexican roles onto her daughter while Ana wants to grow away and become her own person. Carmen, like many Mexican mothers, is a devout Catholic, with very stern views on sexuality; Ana goes against her mother's beliefs by starting a relationship with a classmate of hers: a white boy named Jimmy. Audiences aren't given that much detail when it comes to the secret relationship shared between the two, and at first glance it seems like a very cute, safe relationship. Yet throughout the movie, whenever Jimmy compliments Ana or wants to get to know her more, it only revolves around her being Latina. Although it is heartwarming to
Paper by Gus Hernandez.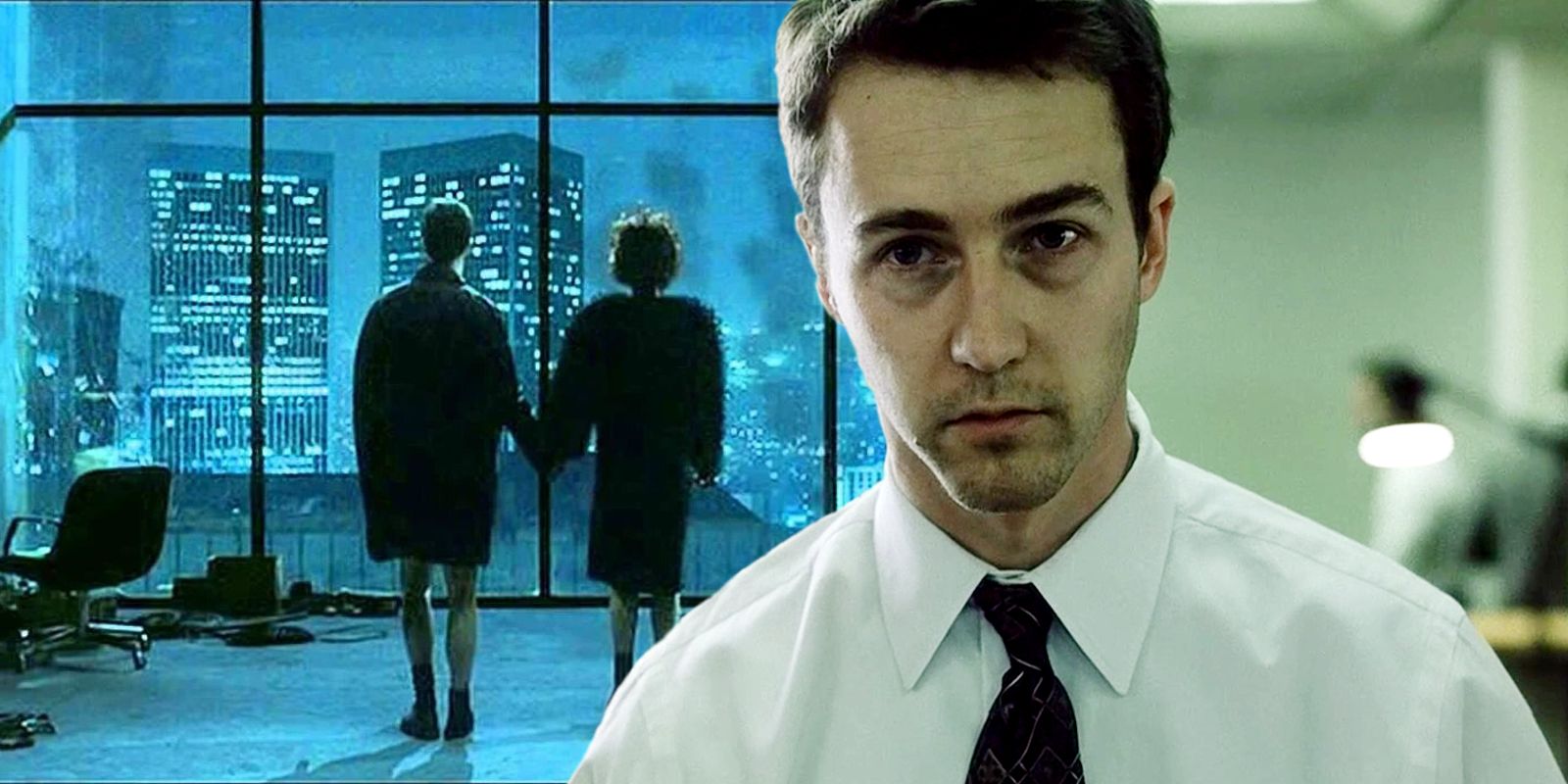 Introduction The 1999 film Fight Club follows a nameless mentally ill man that starts an underground club with strict rules where men fight one another. The film is an adaptation of the novel by Chuck Palahniuk and was directed by David Fincher. Fight Club was filmed in California in various locations in Los Angeles and on sets in Century City. The film is a fictional narrative falling under the genres of action, thriller, and drama. Though initially not well received at the box office, it was considered one of the most controversial and discussed films of 1999, and remains a classic today ("Fight Club (Film)"). Ironically, it was granted a $75 million dollar budget by companies that the film itself critiques (Ramey 25).
Fight Club follows a man, who from here on out will be referred to as "the Narrator," who is wrapped up in the rat race of life. Motivated by consumerism and capitalistic values, he begins to lose appreciation for life and develops insomnia. He seeks distraction in an unlikely place in the form of a support group. The support group seems to give him