Restrepo(Tim Hetherington, Sebastian Junger, 2010):USA
Reviewed by Ron Christianson viewed at the Santa Barbara Film Festival 2011
This is a picture of PFC Juan Restrepo.
This photo is what makes you understand, "Every shot fired is personal"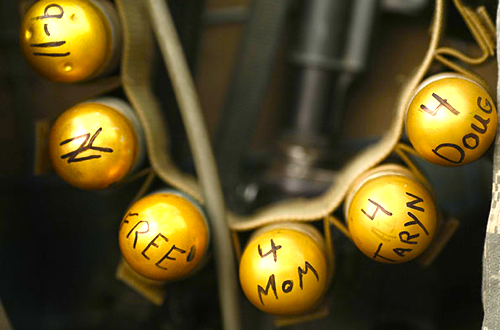 and this last photo is the movie poster for Restrepo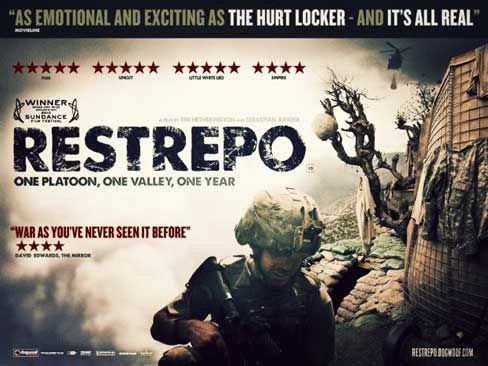 Restrepo, a modern day war documentary, chronicles the lives of soldiers, Private First Class (PFC) Juan Restrepo, Lamonta Caldwell, Misha Remble-Belkin, Dan Kearney, and Kyle Steiner of the Second Platoon of Battle Company. On their 15 month tour of duty in the Korengal Valley of north-eastern Afghanistan.
These men had their orders to secure a strategic key position on a mountain side above the Korengal Valley to push back the Taliban insurgency and gain the trust of the surrounding villagers below. These dedicated soldiers built their outpost literally over night, it was considered at the time, to be "The deadliest war zone in Afghanistan."
Shortly after their successful completion of their outpost, PFC Juan Restrepo, was mortally wounded, and later died. The remaining soldiers gained Strength from the Courage and dedication of PFC Juan Restrepo, and in commemoration, named the position, Outpost Restrepo.
The movie allowed the viewers to ride along the daily routines and hardships of the soldiers, whilst sitting in the security of out theater seats, and what they did during their 15 tour. What these brave soldiers do in the time of war is truly unimaginable by many. Although war is never a solution to a problem, it is today a harsh reality of the mentality of the leaders of many countries and cultures.
Restrepo will put you on the edge of your seat, for the entire movie. It was well received by those who watched it, and drew a prolonged applause, for the directors Tim Hetherington, and Sebastian Junger who were present at this particular showing.
---
About this entry
You're currently reading "Restrepo(Tim Hetherington, Sebastian Junger, 2010):USA," an entry on Student Film Reviews
Published:

02.19.11 / 3pm
Category: