The Wrestler (Darren Aronofsky, 2008): USA
Reviewed by Kevin Tran. Viewed at the Riviera Theater, Santa Barbara, CA (Cinema Society).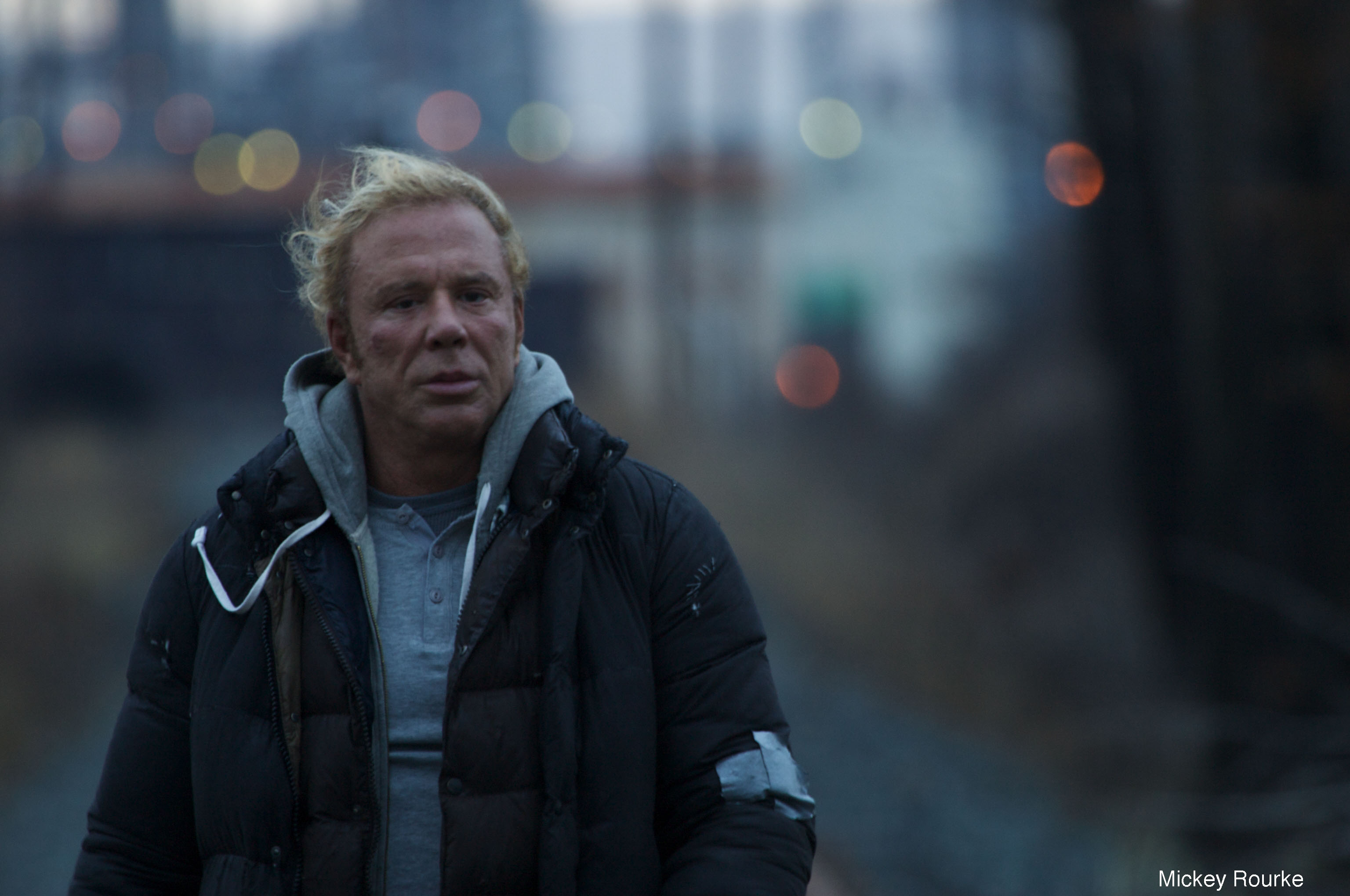 The Wrestler is without a doubt the best film of 2008. Mickey Rourke deserves an academy nomination and win for best actor, along with Darren Aronofsky for best director and best picture. Now before Dark Knight, Milk, and Ben Button fans criticize me for being this blunt, I'd like to say this whole-heartedly because its fascinating story, powerful performances, and incredibly honest and naked depiction of reality makes it my favorite film of the year.
Aronofsky makes a Rockyian-like narrative completely his own. He shows us the behind the scenes world of professional wrestling following one of its biggest legend, Randy "The Ram" Robinson (Rourke). The audience knows that wrestling is fake and staged, but what is less known is to what extent these performers are sacrificing their bodies as entertainment for their die-hard fans and the truth is heartbreaking. Randy is an aging fighter still performing in high school gyms and venues that seem like a joke compared to his glory days wrestling at Madison Square Garden. When "The Ram" suffers from a heart attack, he is finally force to enter the real world. There he tries to create a romance with a stripper (Marisa Tomei), reconciling with his daughter now a teenage daughter he once abandoned (Evan Rachel Woods), and makes a living as a deli clerk at a grocery store.
Rourke creates a really heroic character. One that is well rounded and incredibly interesting. There are times where he's at his emotional lows that are heart wrenching and other times where he's joking around and loving. And all of this is done so candidly and successfully he makes you fall in love with wrestling in itself.
The film is told with an incredible truth that pays homage to now forgotten entertainers. Aronofsky is known for making very subjective films and creating stylistic choices that brings attention to editing, camera work, and visual effects. But with The Wrestler, it feels as though he's made a documentary. Minimal lighting, hand held camera, brutally detailed and naked performance by Rourke and company makes for an incredibly emotional film.
---
About this entry
You're currently reading "The Wrestler (Darren Aronofsky, 2008): USA," an entry on Student Film Reviews
Published:

12.13.08 / 8pm
Category: