Pina (Wim Wenders, 2011): Germany/France/UK
Reviewed by Charles Starr Viewed at Santa Barbara Film Festival.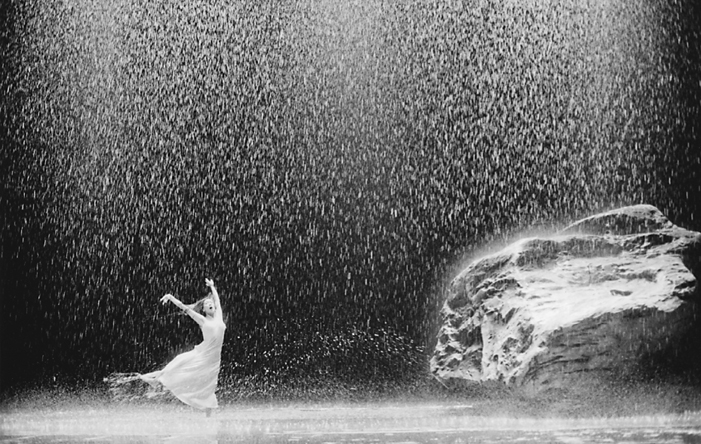 Chalk full of incredible imagery, gorgeous locations, stunning performances, and moving commentary, Pina is a beautiful tribute to an amazing woman, Pina Bausch.  A German choreographer, dancer, mother, wife, and seeming mentor and friend to so many, Pina shaped the lives of her dancers (as well as presumably all those around her) and we are treated to their performances of her work and their recollections of her instruction and guidance as it related to them personally, physically, and spiritually.
Pina's fluid choreography and its locations are presented to us in this film in 3D.  While 3D somehow never ends up seeming necessary, or in many cases underwhelming, Pina makes great use of it, with all of its textures and movement- be it from the dancers or the structures or landscapes involved in the piece.  It is a pleasure to see these dancers, performing their hearts and souls out for these pieces and this woman they believe in, and to see it done in as close to real life as is possible on the screen.  It brings to life so much more the intensity and the emotion put into each step.
What is moving about this film is what is behind the dancing, what Pina encouraged in her dancers.  Through many succinct but rich personal stories, we learn that Pina provided guidance beyond all other things to her dancers.  Upon observation of their movements and personalities while performing, she would question them about their fears, their motivations, their loves.  She believed that the dance should be done out of love, wherever it came from- it should be poured into the movement of every muscle.
In the world of dance this film captures the movement, energy and beautiful performance of an incredible art form. Whatever your take on modern dance and performance art this film will inspire and amaze you.

---
About this entry
You're currently reading "Pina (Wim Wenders, 2011): Germany/France/UK," an entry on Student Film Reviews
Published:

02.14.12 / 3am