Talk With Roger Durling (2014)
Reviewed by Mirass Jalil. Viewed at Santa Barbara International Film Festival.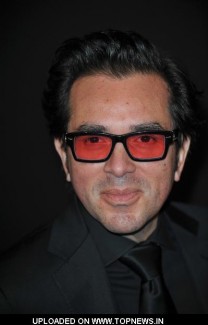 "I can't explain why I'm doing what I'm doing, all I can say is that everything comes from experience and knowledge. " – Roger Durling, at Santa Barbara International Film Festival.
Roger Durling celebrates his 11:th year as Executive director of Santa Barbara International Film Festival. Born in Panama City, 1963, and raised with an older brother and a younger sister in the capital of Panama. He later left to New York to fulfill his dream of being a writer. As he went to Graduate school in Columbia University, New York he got a masters in literature, and was active in play-and scriptwriting. After a success in one of his script he went to Los Angeles where he lived for 3 year. However, Los Angeles wasn't the city for him so he went to Santa Barbara where he opened up a small restaurant. During his five years of running the restaurant he attended several film festivals all over the country, still as an eager young filmmaker he was determined to learn more and more.
Durling started soon as a volunteer at Santa Barbara International Film Festival and gained more experience. However, the film festival was very poor and didn't attract a lot of people, so luckily for Durling, the President of the festival was fired. Due to the experiences he had received from other film festivals and as a volunteer Durling felt confident to offer himself to run the Santa Barbara International Film Festival. He had to convinced the board, and with his persuasion techniques he was given the title, executive director, and a chance to run it for one year without payment just so he could prove himself. Durling knew by that time that every festival needed  a vision and especially an identity. So he decided to move the film festival from June to February, which would give it the Oscars film festival identity. He also knew the secret of bringing the audience to the town – The big names. So with his contacts in Los Angeles he managed to bring some big names to the table and just with that the whole film festival got extremely lucrative.
Eleven years later, Roger Durling, doesn't stop surprising and the film festival brings in more and more people every year. Last year 70 000 people attended the festival and this year he's sure that "we're gonna look at a bigger number." Even though the film festival only lasts ten days, the planing and the work that is required takes the whole year to execute for Durling and his seven employees. What they do is attend several film festivals throughout the year to lookout for outstanding films, they meet up with several sponsors to get funding. For example, this years big sponsor "UGG australia," which helped with the $3 000 000 budget the festival had. But when the film festival approaches in January,the job isn't an eight man job, so Durling and his team get help from nearly 700 volunteers.
As the talk came to an end, Durling was asked a last question; What is your advice to be successful in the business? First thing he says is to get yourself a business degree. Without knowing business you cannot make films, because making films is a business, you have a product you are trying to sell. The second thing he says is to never take no for an answer, keep pushing and keep pushing. If you ask one time, you will get a no. If you ask a second time, you will get a no. If you ask a third time, you will show determination and character and people will think twice.

---
About this entry
You're currently reading "Talk With Roger Durling (2014)," an entry on Student Film Reviews
Published:

02.17.14 / 6pm