A Better You (Matt Walsh, 2014): USA
Reviewed by Gordon Roach. Viewed at SBIFF 2015.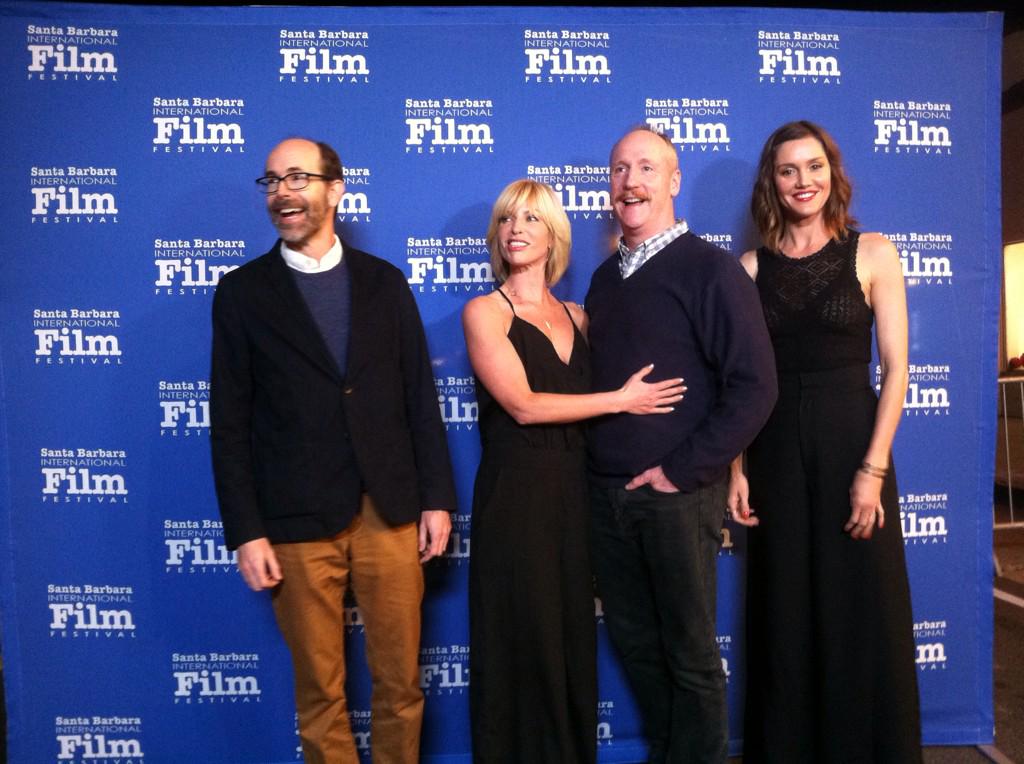 Matt Walsh creator of UCB improv theatre brings us a film akin to a Larry David esq. style shoot, where the writer/director gives the actors about two paragraphs of material to set up the scene and let them improvise the majority of the dialogue. This plays really well and holds cohesiveness as a feature film with only a few slip ups of awkwardness where the you can tell the actors really going for a stretch.
Most of this improvisational brilliance comes from inside the films lead, Brian Husky's office, where his patients sit in a recliner spewing out their problems to this self made hypnotist that has written a slew of therapy books (self published) along with a Steve Brule type DVD video. A lot of comedians guest spot as patients including the hilarious Nick Kroll, Natasha Leggero, and Rob Huebel. A lot of UCB regulars fill up the screen including Seth Morris and Adam Pally doing what they do best. TVs Andy Daily shines as one of the san fernando valley homeowners who's overly protective of his neighborly well being. Horatio Sans also is a major player in the film attending the premiere smelling of ganja and giving me a brief chat about improv during the Q&A.
The films plot is about as thin as you could expect an improvised film to be, a lonely hypnotist cannot deal with the reality of his wife leaving him for being too encompassed in his practice as a therapist to act as a father or friend. Some of the scenes feel forced, for instance when Brain Huskey goes to his handyman Horatio Sans house for company, these characters don't seem to feel believable or have real palpable qualities to them. Go see this film for the craft of Improv if your interested in the genre. If not it's got some laughs and a lovely alternative comedic cast that are fun to see playing with fire.
---
About this entry
You're currently reading "A Better You (Matt Walsh, 2014): USA," an entry on Student Film Reviews
Published:

02.19.15 / 3pm
Category: