Acquisitions & Distribution Seminar Santa Barbara Film Festival 2015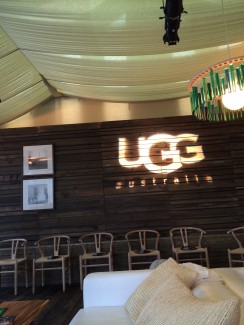 Reviewed by Gordon Roach. Viewed at UGG Australia Pavilion
There are three main categories when making a film to be picked up by a major label head.
1. Film subject 2. Quality of Cast 3. Films Budget
Once you have those three things down the filmmaker ask himself  who is the audience for said film, and what is the size of that audience. Ask yourself how can you reach that audience and size, then once you have that information you can quantify the potential budget for the film.
There are five big companies that if you get aquired by, they will get you into the door to film festivals. They include (in no particular order) ITM, WME, Sinetic based out of NY, Traction, and Submarine. If you are a novice producer or director, it helps to get tied with a good producer and director.
Coincidentally, the five big festivals you want to get your film premiered at include Sundance and Toronto. Then the big market festivals include Berlin, AFM and Cannes film festival.
When it comes to funding your film, crowd funding is a good example with ways like kickstarter and a website to fund your film. As well as private investors and companies informing them of any A list actors you may have. What the experts say about film budgets, usually your better off under a million, or over ten. Anywhere in between starts to get sticky as records show.
---
About this entry
You're currently reading "Acquisitions & Distribution Seminar Santa Barbara Film Festival 2015," an entry on Student Film Reviews
Published:

02.17.15 / 12pm
Category: