Charged: The Eduardo Garcia Story (Phillip Baribeau, 2017): USA, Mexico
Reviewed by Veronica Arvidsson. Viewed at Arlington Theatre, Santa Barbara International Film Festival 2017.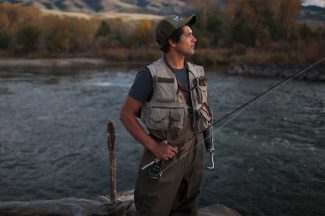 The recipe for a documentary casserole made out of love and bound to move you to tears
Time to make: 8 years
          You will need:
A tragic accident that puts the protagonist in front of a long recovery progress.
Personal home footage of decent quality of hospitalized protagonist in the early stages of his recovery from the accident. This will make your company wanting more after just one bite.
An ex girlfriend who happens to be a loving best friend sitting by the protagonists bedside throughout his recovery. Without this your casserole won't uphold it's strong character.
Start of with showing the protagonist at his weakest point, in that way the finished dish will have a strong taste of an amazing arc.
A past of abusing of drugs and questionable life choices to add personal recovery to the already witnessing physical recovery.
Add some pain to the protagonist, because setback makes for an interesting casserole.
A cat (the cat needs to symbolize the love and friendship between the main subjects of the story, only to make it even more heartbreaking than it already is)
Don't be too careful on the joy. When eating this you will want some laughter to make up for the bitter taste.
Most importantly a protagonist that is not only charming but has a goal oriented mind, strong-will and a new discovered love for life. This ingredient can't be replaced.
Spread some side story on there that will make us like the protagonist even more, perhaps he's a talented chef who also happens to have his own cooking show.
If you require it to be a little bit more spicy put some beautiful cinematography in there with shots of extraordinary landscapes.
Finish off with a strong recovered man who has found the silver-lining of his misery and today is sharing his story and bringing hope to the public.
 Now you have put yourself together a casserole of a well structured emotional and at the same time entertaining documentary with taste of overcoming impossible obstacles, friendships and love. Served with the question: What really matters in life.
Enjoy this meal with some great company and you won't regret it.

---
About this entry
You're currently reading "Charged: The Eduardo Garcia Story (Phillip Baribeau, 2017): USA, Mexico," an entry on Student Film Reviews
Published:

02.21.17 / 10am
Category: