Outstanding directors awards SBIFF 2019
Reviewed by Norma Perez. Viewed at the film festival.
This year, there were five directors who were receiving the outstanding award. These directors were Alfonso Cuarón (Roma), Yorgos Lanthimos (the favourite), Spike Lee (BlacKkKlansman), Adam McKay (Vice), Pawel Pawlikowski (Cold War). We had a variety of different cultures such as Mexican, Greek, American, and lastly was Polish.
Each director had a different story on their process to this film they were receiving and how hard it was for them at times when it came to filming theses movies. Alfonso Cuarón spoke about how he gave each person who was auditioning a different scene and role to see who would do it better. No one had seen this coming at all but also spoke on how this was his first actual film in Mexico.
Every director that was present for the outstanding director awards, had a unique and funny jokes to tell. Not only did they share their experiences and their struggles but they also spoke on their ultimate favorite movies they love to watch.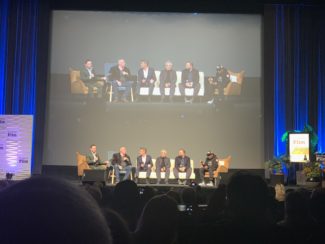 ---
About this entry
You're currently reading "Outstanding directors awards SBIFF 2019," an entry on Student Film Reviews
Published:

02.19.19 / 6pm