Virtuosos Award SBlFF – 2019
Reviewed by Josh Velazquez. Viewed at the 2019 Santa Barbara International Film Festival.
This year at the Virtuoso's Award, they honored eight amazing actors/actresses for the great work they did in their film. Yalitza Aparicio (Roma) Sam Elliott (A Star Is Born), Elsie Fisher (Eighth Grade), Claire Foy (First Man), Richard E. Grant (Can You Ever Forgive Me?), Thomasin Harcourt McKenzie (Leave No Trace), John David Washington (BlacKkKlansman), and Steven Yeun (Burning) are the actors/actresses that were honored at the 2019 Santa Barbara International Film Festival.
Yalitza Aparicio was given her award on a separate night. Still, this year's lineup was well spread out, from teenagers starring in their first feature films to veteran actors earning their first academy award nomination. It was interesting seeing the differences between all of these talented individuals and how even though they were all very different, they all came out to support and proudly earn their awards in at this festival. The energy they each gave out was unique in each and everyone's own way. Steven Yung was the first one called out and he was very chill and laid back. Then they called out John David Washington and his vibe was almost the opposite of Steven's not in a negative way to either one. John was more outgoing and louder. Then we get to Elsie Fisher, a 15-year-old who has the energy to blow the roof off. While on the other hand, we have Sam Eliot who looked and sounded as if he needs a coffee to get going.
They were then brought out altogether to answer questions and it was a joy seeing them interact with each other. We heard more from Thomasin McKenzie, who might I add has the sweetest voice ever. We also saw outgoing Richard E. Grant is along with Claire Foy. Everyone was hitting it off and I'm glad I was there to see them all together. Everyone deserved their award and I hope they continue on their great path on bringing us the viewers into the world of the movie.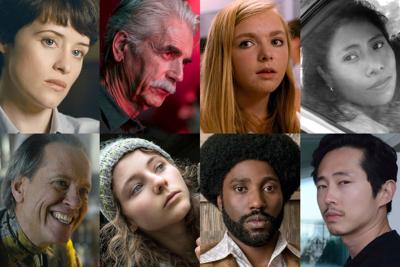 ---
About this entry
You're currently reading "Virtuosos Award SBlFF – 2019," an entry on Student Film Reviews
Published:

02.19.19 / 10pm