Industry Panel (Women's Panel, 2019)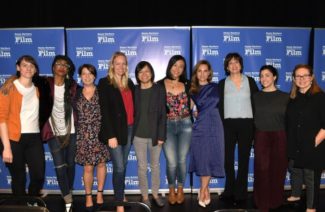 Reviewed by Gloria Kaye. Viewed at the 2019 Santa Barbara International Film Festival.
I was a very intelligent, lighthearted, and a natural redhead when I was a graduate student in the mid-70s.  These attributes were red flags for my professors.  The discrimination l experienced marked me for life.   I, however, was determined to succeed, and I wrote three doctoral dissertations before I was passed.
When I carefully listened to the stories of the Women's Panel, I realized how far we have come in the last 45 years.  The success of a panelist was something that couldn't have happened when I was a graduate student.  None of the women were required to defer to men.  They were all able to stand tall with grace, determination, and humor.
I was most impressed with the seasoned director who had 21 awards and was seated next to another filmmaker who was a recent USC graduate.  The boundless possibilities awaiting women today is long overdue.
As an energy healer I have professionally been a pioneer in my field.  As such, I have been challenged in many ways.  On two occasions, I was served with a cease and desist order, and a threat of imprisonment.  It is hard to believe that witch-hunts still exist.  When I see women who are unfettered and without hesitation to move on in their field, I am thrilled and inspired.  I look forward to the day when I no longer am looking over my shoulder.
The other notable aspect of the panel was that ageism wasn't a factor.  Although RBG was not a panel member, her life was so skillfully documented by one of the seasoned panelists.  The wide range of successful women represented a beautiful wave in film making.  I have great hope for the future and the success of women in film and other chosen fields.
____________________________________________________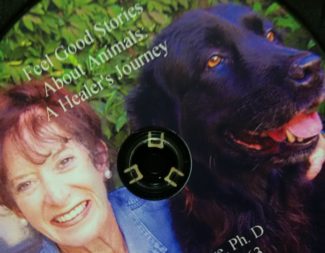 This black lab was diagnosed with cancer in his right paw.  It was scheduled to be amputated when his  owner heard about my work, and brought him to me.  Within two short sessions, he was well and scampering on the beach.
I was accused of practicing veterinary medicine without a license.  That is when I received the Cease and Desist Order and was threatened with imprisonment.
---
About this entry
You're currently reading "Industry Panel (Women's Panel, 2019)," an entry on Student Film Reviews
Published:

02.17.19 / 2pm
Category: