The Streaming Service Era
Paper by Jakob Pangan.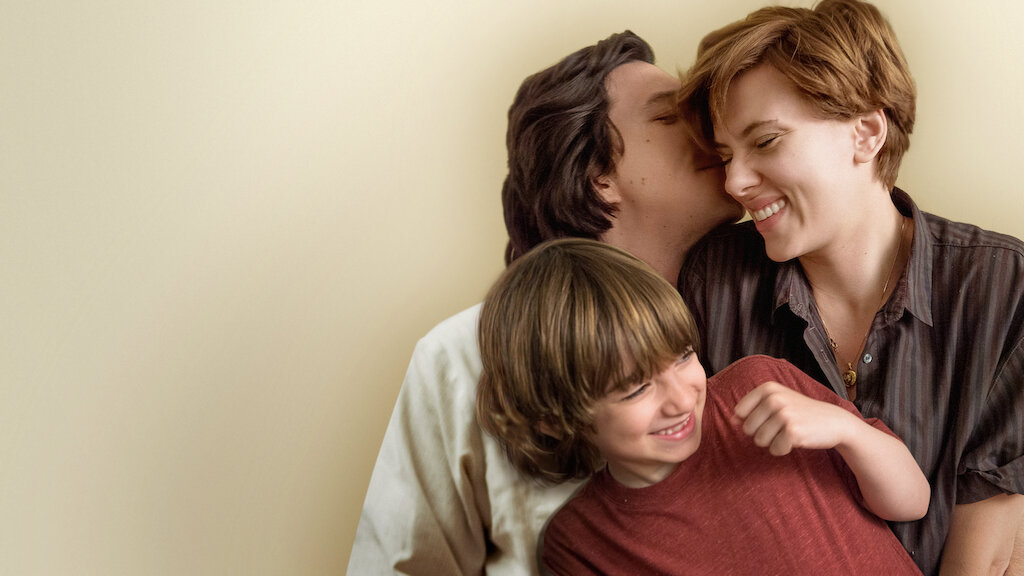 Since the creation of motion pictures, technology has advanced significantly. The film industry has been an endless source of entertainment since the early 20th century and has developed along with public interest as well as technology. For almost 100 years, Hollywood studios remained the dominating force in the global film industry. Some of our favorite movies have been produced by these large corporate studios, which were referred to as the "Big Five." These studios included 20th Century Fox, MGM (Metro-Goldwyn-Mayer), Paramount, Warner Bros, and RKO Radio. Although dominated by the Big Five, Hollywood pictures were not always a major success; but their marketing dominance and box office revenue were unmatched. However, with the rapid technological advancements, television would heavily impact the industry. With television becoming more popular in the 50s, theater ticket sales would plunge tremendously, putting the studios in financial turmoil. Television being the new form of entertainment, especially in the comfort of your home, studios feared that first-run films would go straight to TV. Today, the film industry deals with a far more significant issue; streaming services. While the film industry is notorious for antitrust business practices like vertical integration, the advent of streaming services may pose significant threats to the industry's present structure. It is not only TV broadcasting that threatens Hollywood's supremacy, as it was when television first appeared in the 1950s. Instead, a fresh group of competitors, online streaming services, are openly challenging the way Hollywood operates its business.
For more than 20 years, Netflix has been the market leader in services for watching movies at home. Starting as a video rental business in 1997, Netflix's main competitor was Blockbuster. In an article in The New Yorker, Ken Auletta explains Netflix's central role in putting Blockbuster out of business, increasing the popularity of mobile devices for media consumption, and fundamentally changing the TV industry (Auletta). Despite an offer, Blockbuster passed down the opportunity to acquire Netflix, which proved to be their biggest mistake. Netflix eventually updated its service to accommodate a new means of video rental; the subscription model. By this time, it was too late for Blockbuster to make a comeback, ultimately bringing them to file for bankruptcy, leaving Netflix as the winner between the two rental companies (Sim). We can collectively remember how devastating the news of Blockbuster's permanent closure was. It seemed like a significant turning point in pop culture, and it certainly was. When Netflix killed off its competitors, it proved to the film industry that it was a force to be reckoned with. In 2007, Netflix transitioned away from physical movie rental distribution and gave the option for consumers to stream unlimited movies and TV shows straight to their homes through the Internet. Their service became much more widely available, given how Netflix "partnered with manufacturers of various consumer electronics products, including video game consoles and Blu-ray Disc players, in order to enable its videos to be streamed over an Internet connection to those devices" (Hosch). Over the next few years, Netflix would grow into a globally utilized service that was no longer confined to physical mail and allowed subscribers to watch movies and shows on their personal devices.
In the film industry, vertical integration is a common business strategy. This occurs when a "production company owns two or more businesses that are responsible for the production and distribution of a film" (Pascual). Expansion into additional areas where the distributor's product may cross paths helps these businesses and brands to thrive. Through vertical integration, companies can profit at every stage of production and distribution while avoiding excessive fees to third parties. This business practice minimizes competition. Because the Big Five studios used vertical integration in the Studio Era as a primary tactic to run their own film production, distribution, and exhibition operations, smaller and independent studios struggled to make significant profits. According to Hadida, "Such integration has also started, with Netflix's October 2018 acquisition of Albuquerque production studio ABQ and deal to set up a permanent UK production hub at Shepperton Studios from October 2019" (Hadida). By producing original content from its own production house (Moore) and veering away from licensing movies, it pushed other streaming services, such as Hulu and Amazon Prime, to partake in the film industry's production side.
In November 2019, "Netflix announced it was purchasing The Paris, a famous single- screen theater in New York City, New York. The theater would be exclusively playing films produced or distributed by Netflix" (Oler). Not only does the corporation have a production studio, but now has acquired a theater. Although Netflix has expressed interest in purchasing theaters, it should be mentioned that these theaters are mainly used for premieres rather than a routinely operated multiplex with numerous screenings per day. But it still begs the question of whether Netflix can regularly screen its movies in these cinemas, much like traditional movie theaters would.
Along with the benefit of restoring vertical integration, Netflix also has supplementary features that put major studios' competition at risk. Additionally, traditional studios find competing with huge distributors prioritizing their products over anything else challenging. To make content recommendations to subscribers based on previously seen content, the company has put in place precise algorithms. In contrast to the previous method, which required users to pick a film based on marketing and their own interests, Netflix's algorithm automates the decision-making process by recommending content that reflects the interests of its members (Hallinan and Striphas).
Smaller and independent film studios have long struggled to compete with major Hollywood studios. As more people choose to watch movies at home on streaming services, movie theaters have lost some of their appeal in the modern film business. Increasingly, independent producers are turning to platforms like Netflix to reach a wider audience, as there is less competition for theatergoers. Streaming has provided several advantages for independent studios, such as the fact that Netflix members have rated indie films higher than blockbusters in early reviews (Zhu Tang). In an article comparing Netflix reviews of indie films and blockbusters, Zhu Tang states, "Netflix serves to match niche movies to users who otherwise could not discover them. The rating scores, especially early on, would be a better leading indicator (or perhaps even influencer) of the overall demand experienced for niche movies than for blockbusters. I confirm this effect, quantitatively measuring the difference in responsiveness of demand to ratings for blockbusters versus indies" (Zhu Tang). Though Netflix supports independent studios in various ways, it's difficult to know whether it is simply utilizing them to increase its dominance. Through the Sundance Film Festival, Netflix acquired the rights to several independent movies. These acquisitions raise the question of whether Netflix actually recognizes the potential of independent productions or if it's purely an act of exploitation for its own advantage. When Netflix submitted an original film to Sundance in 2017, the audience responded with a range of emotions, from laughter to confusion. Nonetheless, independent studios became aware of a new competition. According to an interview with writer-director Andrew Ahn, streaming services with "tremendous resources and prestige enabled them to enter the Sundance festival market, capitalize upon it, and ultimately disrupt the business of American indie film so astoundingly quickly" (Soll). Given the funding and resources Netflix has at its disposal, low-budget independent films have fewer opportunities to get recognition.
It's new to Hollywood studios to be underdogs in the film industry. Before streaming services were invented, they had been operating for over a century. However, they still have trouble adapting to the audience's demand for watching movies at home. Initially, these major studios were able to work with Netflix to have their films accessible for rental, but now that Netflix has transformed into its own production company, these Hollywood companies face intense competition. From the start, Netflix has consistently shown itself to be a danger to Hollywood studios. Early in the 2000s, Hollywood made most of its money from DVD sales and theater tickets. Therefore, the sudden rise of DVD rental services damaged their revenue. However, people never stopped viewing movies; instead of buying them, renting them became popular. Companies like Netflix and Redbox were able to identify a legal loophole to rent out Hollywood studio films without formal approval, according to the First Sale Doctrine. The doctrine stated that "once a person buys a copyrighted item from the owner, the seller no longer has the right to prevent the buyer from reselling it, giving it away, or lending it out" (Sullivan). As a result, Netflix and Redbox were free to buy DVDs and rent them to their customers with zero legal repercussions. Eventually, when Netflix shifted its focus to streaming content, this arguably unethical business model faded away. According to the Netflix website, the company now contracts license arrangements for titles and must pull them from its platform after the agreement expires. The site states that the factors to consider when deciding whether or not to renew a licensing deal include whether or not the rights are still available, how well-known the title is, and the license renewal fee. The title will be taken off if the business determines that the renewal is not worth the further expense (Netflix). This is a big difference compared to when they were renting out DVDs to clients. Rather than buying a copy directly, Netflix must now assess several aspects of a title before distributing it to its subscribers.
Over the last decade, emerging streaming services like Netflix have contested the remaining dominance of the five major Hollywood studios. Unlike the "foul" play of the major Hollywood studios, "Netflix's financial and creative assets have also enabled them to take a laissez-faire approach to production that is drastically different from major Hollywood studio conventions – perhaps aside from the auteur-driven New Hollywood era" (Soll). The previously mentioned license arrangements restrict the content that Netflix and other streaming services are permitted to stream and push studios and streaming companies to agree to contracts that discourage rivals. Netflix is particularly interested in acquiring exclusive rights to programs that other streaming platforms want. Such rights help them to be the only place to find specific content, which may draw clients looking for that particular series or movie. As a result, the major studios are concerned that Netflix may have too much negotiating power in the future.
Netflix got off to a good start and has only improved. The company has reached what you would call "a virtuous circle: its 20 million subscribers paying it some $200 million a month…with all manner of content owners, the studios very much included" (Smith). The studios have "positive hatred" for Netflix not because the company's model signals decreased earnings for the studios but because Netflix has seized control of the whole digital distribution infrastructure for movies and TV series in the span of a decade. In yet another attempt to passively attack Hollywood, "Netflix recently became the latest attempt to unsettle Hollywood's norms by narrowing the theatrical release window. Its plans to stream its production of Crouching Tiger Hidden Dragon II: The Green Destiny (2016) during its theatrical run was met with threats by major theater chains to boycott the film" (Sim). And although theater chains refused to screen the film, Netflix has again shown that it can break uncharted grounds.
When Netflix raised its monthly subscription costs from eight dollars to sixteen dollars, the company was met with thousands of unhappy customers. However, Netflix had a solution to ease the problem, as usual. By the beginning of 2013, Netflix made greater advancements up the corporate ladder when it began producing originals, starting with its rendition of House of Cards "and releasing whole seasons in one go, changing the distribution model for on-demand TV and birthing the concept of binge-watching" (Rodriguez). Not long after its release, the original series became a critical hit. According to an article by Jessica Rawden, "over 670,000 people binge-watched the new season in its entirety during the first weekend of its release on Netflix. That's a whopping 2% of total Netflix subscribers devoting a lot of hours to watching the series over the weekend…while 2% literally binge-watched the series during its first weekend, another significant chunk of viewers caught at least one episode of the show, with somewhere between 5 and 15% tuning in to check out an episode or four" (Rawden). Unlike commercial television, Netflix allowed users to watch without interruptions. CEO of the company Reed Hastings again "succeeded, in large part, by taking advantage of what he calls viewers' "managed dissatisfaction" with traditional television: each hour of programming is crammed with about twenty minutes of commercials and promotional messages for other shows. Netflix carries no commercials; its revenue derives entirely from subscription fees" (Auletta). Because the show was so successful, it was quickly followed by a second season, by which two percent of users in the United States watched the "entire second season within the first weekend of release," meaning 634,000 viewers consumed thirteen hours of programming over three days (Sim). The show's critical success led to three Emmys, making it the first non-traditional television series to receive the award. According to Hastings, "House of Cards would be a defining moment in the history of Internet TV'" (Oler).
In addition to the original series, Netflix has created many original films that have achieved Hollywood-level recognition. They have a plethora of Academy Award nominations for films such as Marriage Story (2019) and The Irishman (2019), but they have yet to win an Oscar for best picture. To achieve this, "it has to premiere its films in theaters…Roma might be a chance to change all this" (Garsd). At the beginning of 2019, "Netflix finally saw the fruits of its labor in the movie space, as it received ten [nominations] for Alfonso Cuarón's Roma. Netflix went on to win three awards for Roma, showing…its ability to produce, distribute, and exhibit award-winning films, all through their own service" (Oler). Cuarón needed Netflix to provide Roma with a sizable streaming audience. Netflix attempted this three years earlier with Crouching Tiger, Hidden Dragon but failed to get it into theaters. However, in a rare move, Netflix released Roma first in theaters across the US (Garsd).
People are increasingly watching movies in other ways as time changes and technology advances. With the resurgence of these traditional practices and the rise of new industry giants like Netflix, Hulu, and Amazon Prime, a new era of the film industry might be foreseen. Hollywood and indie studios are likely to struggle against the international streaming companies that use algorithms and promote their own content to their account holders. Netflix's business methods, such as the reintroduction of vertical integration, propel the company to the forefront of the industry. As streaming services continue to follow these strategies and create unique material, one thing is clear: the success of online streaming and subscription services will outlive traditional studios.
Works Cited
Auletta, Ken. "Outside the Box: Netflix and the future of television." The New Yorker, 27 Jan.
2014, https://www.newyorker.com/magazine/2014/02/03/outside-the-box-2.
and Took Over Hollywood. Will It Take Best Picture, Too?" The New York Times, The New York Times, 26 Mar. 2022, https://www.nytimes.com/2022/03/26/business/media/academy-awards-streaming- services.html.
"With An Eye On Sent 'Roma' To Theaters First." NPR, NPR, 7 Dec. 2018, https://www.npr.org/2018/12/07/673661569/with-an-eye-on-oscars-netflix- sent-roma-to-theaters-first.
and in the Post-Art Era, edited by and José Press, 2020, pp. 67–84. JSTOR, https://doi.org/10.2307/j.ctv1b0fvtp.8.
L., et al. Hollywood studio filmmaking in the age of Netflix: a tale of two J Cult Econ 45, 213–238
09379-z.
Hallinan, B., and Ted for you: The Netflix Prize and the production of New Media & Society, 18(1), 117–137.
https://doi.org/10.1177/1461444814538646.
Barnes, Brooks,Nand Took Over Hollywood. Will It Take Best Picture, Too?" The New York Times, The New York Times, 26 Mar. 2022, https://www.nytimes.com/2022/03/26/business/media/academy-awards-streaming- services.html.
Garsd, Jasmine. "With An Eye On Sent 'Roma' To Theaters First." NPR, NPR, 7 Dec. 2018, https://www.npr.org/2018/12/07/673661569/with-an-eye-on-oscars-netflix- sent-roma-to-theaters-first.
ler, Dawson. "Netflix, Disney+, & A Decision of Paramount Importance." Journal of Law, Technology & Policy, University of Illinois College of Law, 2020, https://illinoisjltp.com/journal/wp-content/uploads/2020/12/Oler_Final.pdf.
Pascual, Ashley. "What Is Vertical Integration in Film?" Beverly Boy Productions, 31 Aug. 2021, https://beverlyboy.com/filmmaking/what-is-vertical-integration-in-film/.
Rawden, Jessica. "How Many People Binge-watched House of Cards During Its First Weekend?" CinemaBlend. Published February 24, 2014. https://www.cinemablend.com/television/How-Many-People-Binge-Watched-House- Cards-During-Its-First-Weekend-62454.html.
Rodriguez, Ashley. "Ten Years Ago, Netflix Launched Streaming Video and Changed the Way We Watch Everything." Quartz, Quartz, 17 Jan. 2017, https://qz.com/887010/netflix-nflx- launched-streaming-video-10-years-ago-and-changed-the-way-we-watch-everything.
Sim, Gerald. "Individual Distributors and Economic Gamechangers: Netflix, New Media, and Neoliberalism." The Netflix Effect: Technology and Entertainment in the 21st 14 Century.
Edited by Kevin McDonald and Daniel Smith-Rowsey. 185-201. https://www.fau.edu/artsandletters/scms/faculty/sim/pdf/sim.pdf.
Smith, Roger. "The Virtuous Circle." Film Comment, vol. 47, no. 3, 2011, pp. 22–23. JSTOR, http://www.jstor.org/stable/43459664.
Soll, Adam. "In Defense of Sundance: Examining the Film Festival's Place in American Independent Cinema in the Age of Netflix and Amazon." CMC Senior Thesis, 2017, https://scholarship.claremont.edu/cgi/viewcontent.cgi?article=2699&context=cmc_theses.
Sullivan, Ryan. "The Rental Epidemic of The Twenty-First Century: A Look at How Netflix and Redbox Are Damaging The Hollywood Film Industry and How To Stop It." Loyola Law School Vol. 30, No. 2 (March): 327-354. https://digitalcommons.lmu.edu/elr/vol30/iss2/4.
Zhu Tang, Henry. "The Collaborative Filtering Effect of Netflix Ratings for Indie Films versus Blockbusters and Heavy Users versus Casual Users." Dokumen, May 2014, https://dokumen.tips/documents/the-collaborative-filtering-effect-of-netflix-ratings-for- indie-films-2015-08-19.html?page=2.
---
About this entry
You're currently reading "The Streaming Service Era," an entry on Student Film Reviews
Published:

01.10.23 / 12pm
Category: